First look at plush 36-apartment Edinburgh development on former charity site
05/07/2023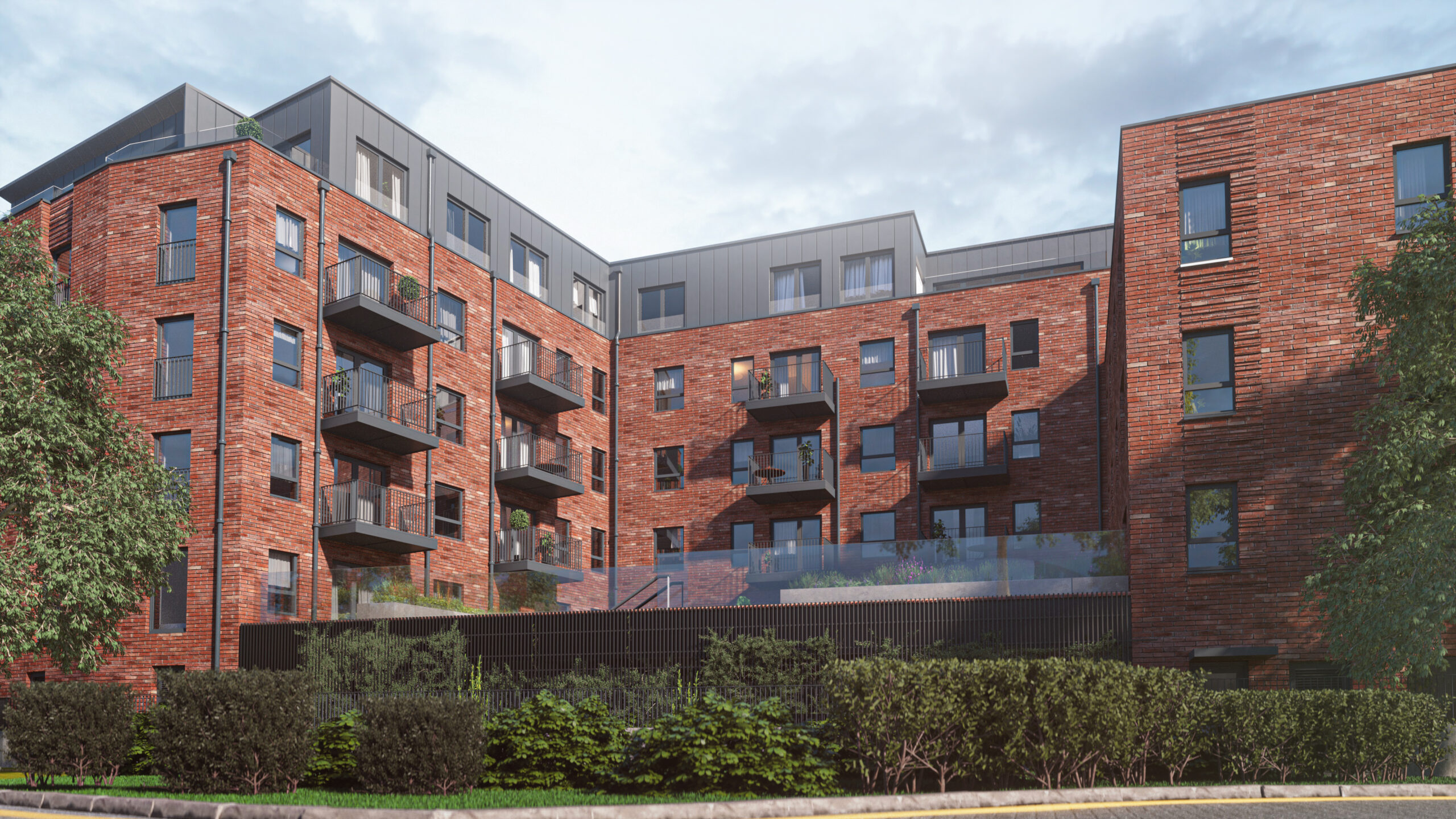 Work is well underway on the transformation of a former charity furniture warehouse into a luxury development in one of Edinburgh's most desirable areas. 
The highly anticipated 67 St Bernards project, from award-winning urban regeneration specialists Kelvin Properties, will see the former Edinburgh Furniture Initiative (EFI) site make way for a thriving community in Canonmills – on the edge of Edinburgh's world-famous UNESCO New Town District. 
The Logie Green Road development arrives when Scotland's capital faces a significant housing shortage, with Kelvin Properties pleased the project can now press ahead following a challenging period for the building industry amid the impact of global supply chain issues and Covid.
Buyers can now register interest in the 36 private apartments, with a mixture of one, two, and three-bedroom properties, at the stunning six-storey high-spec development designed by architects CDA.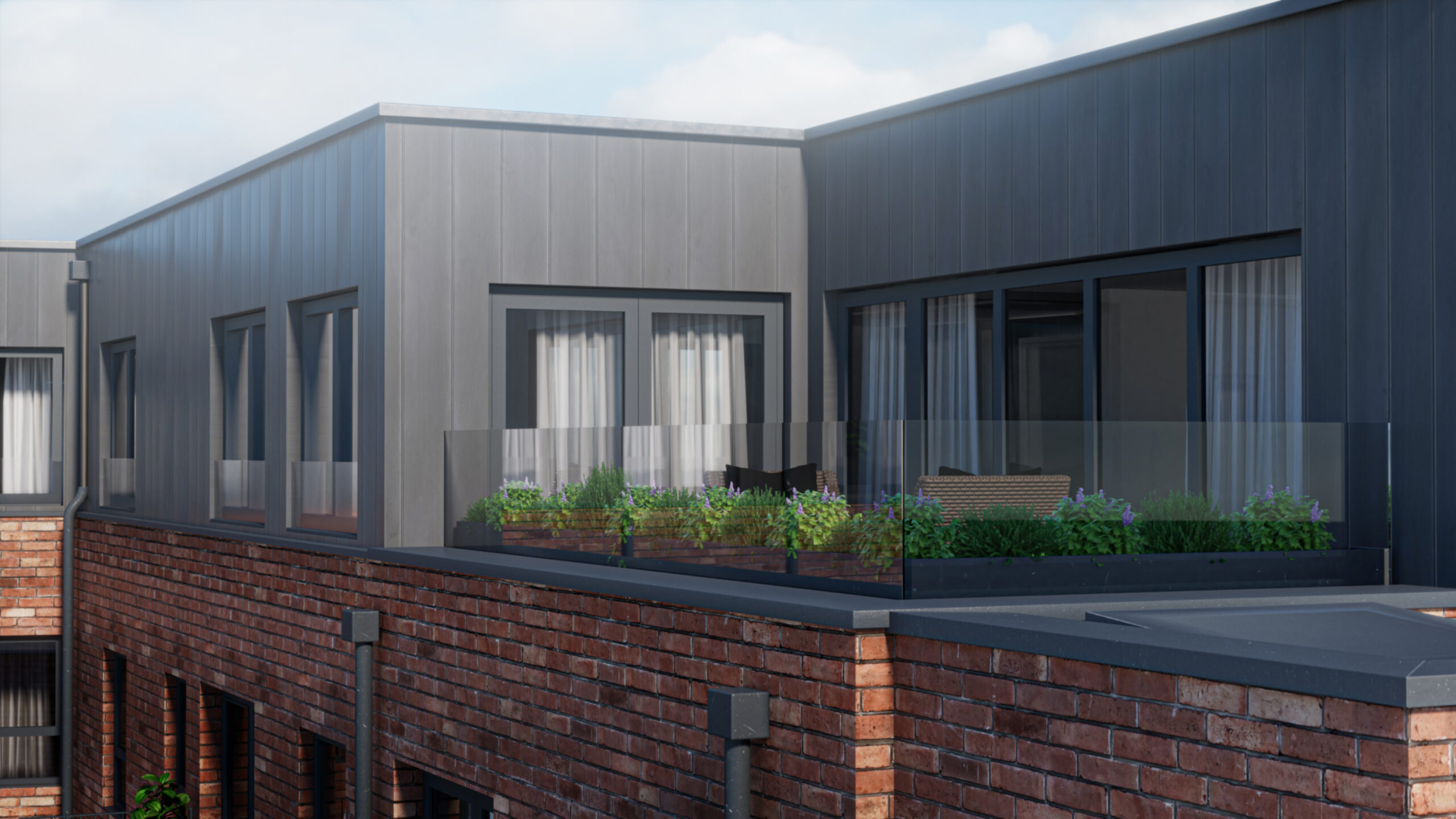 Among its impressive features will be balconies, roof terraces, and a showpiece south-facing landscaped communal residents' garden rich with biodiversity.
There will be a further 12 affordable homes situated at the development as part of the project accessed via their own private stairwell.
As well as solar panels and rain gardens, the development will offer secure bike storage and electric vehicle charging points in a secure ground-floor car park.
Marc Taylor, director at Kelvin Properties, said the development brings desirable new properties to the Edinburgh market at a time when they are in high demand. 
He said: "Everybody is aware that Edinburgh desperately needs new homes on the market, and the properties at 67 St Bernards will make an important contribution to the city.
"It's a significant moment for Kelvin Properties, and for the Edinburgh property market. It's been a challenging time for the industry, which has led to a shortage of new build properties across the city. However, prudent management has put us in the perfect position to press ahead and bring this exciting development to the capital.
"The high-spec properties will appeal to a wide range of buyers, including families and professionals. 
"The extensive outdoor areas – including rooftop terraces and a large communal space – have a real 'wow factor', and have also been designed with modern lifestyles in mind around mental and physical health and wellbeing.
"This is a much-needed development for Canonmills, helping regenerate a former industrial building into a thriving residential community. Interest is already high, and we anticipate significant demand when they reach the market later this summer."
The 67 St Bernards development is due for completion in summer 2024, with agents Savills expected to begin marketing the properties later this summer.
Property expert Ben Di Rollo, head of residential development sales at Savills, explained how demand is outstripping supply for new build property in Edinburgh, with the 'high spec' 67 St Bernards development arriving at just the right time. 
He said: "Edinburgh is still seeing an increase in people moving here to study or work due to the world-renowned universities and the work-life balance and affordability compared to London. 
"The Edinburgh new build property sector has seen significant growth in recent years as developers are tackling the shortage in new homes. Currently, Scotland is falling short. One of the main factors for the sharp rise in property prices in the city is demand outweighing supply – it's currently falling short of around 1,000 new homes per year.
"Open spaces and being close to family are still the two main reasons buyers are choosing to move, and new build developments – particularly of the standard and location seen from 67 St Bernards – are always in high demand as fixed price means buyers know what they'll pay for high-quality properties that are built to last. It's why waiting lists fill up so quickly. We expect to see that again here."  
Canonmills is part of Edinburgh City Council's urban transformational plan to redevelop brownfield sites, and has undergone high levels of redevelopment in recent years to create a vibrant and fashionable area to live in with an abundance of open space.
The area has also seen a significant rise in property prices in the last five years driven by the development of several exceptionally high-quality residential homes and apartments. 
To register interest, visit the 67 St Bernards website.